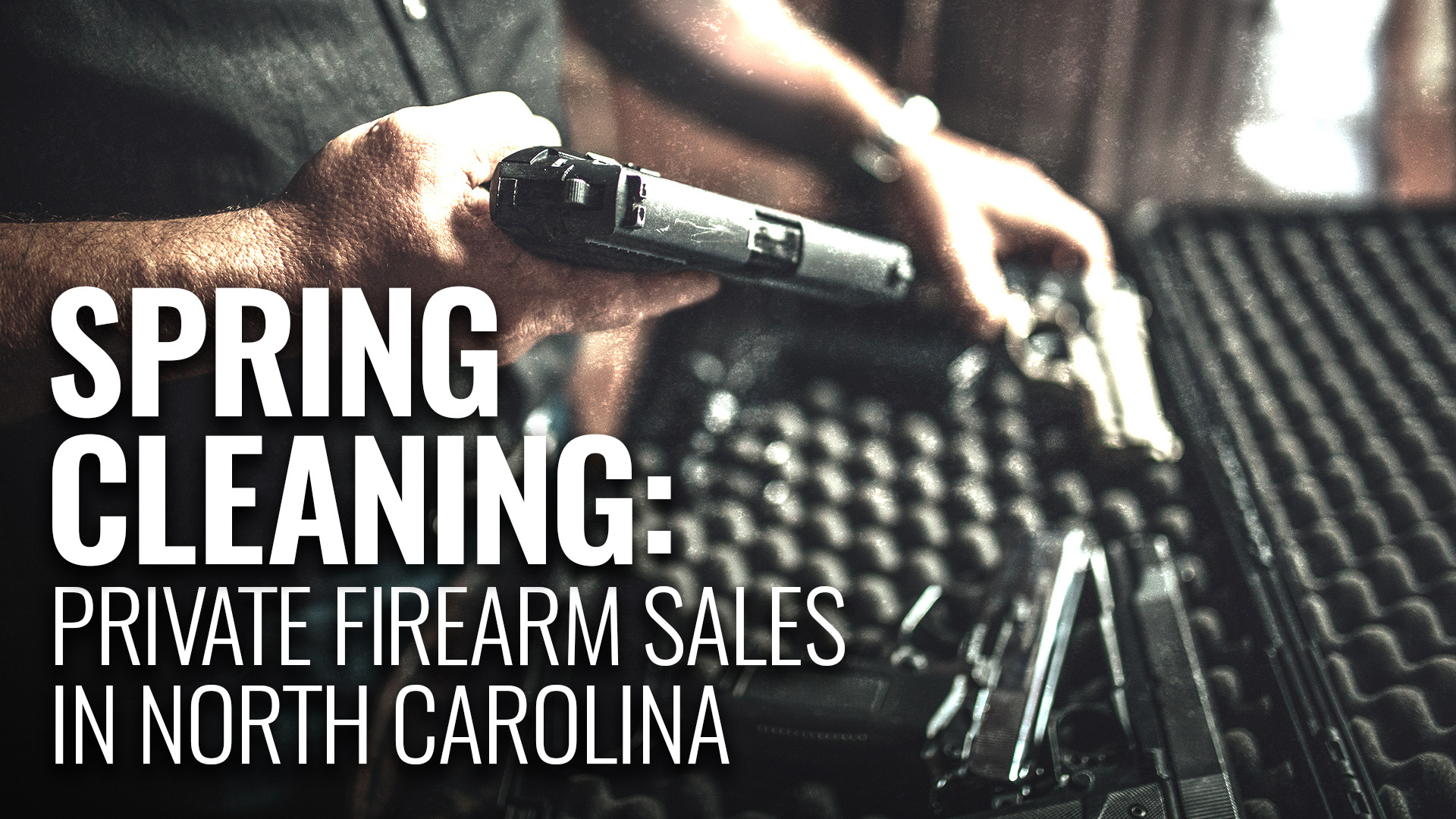 Today I would like to review the law in North Carolina on private gun sales. In North Carolina, individuals can engage in private sales of their firearms. However, in order to stay on the right side of the law, you must remember a few things.
PROHIBITED PERSONS
First, the purchaser of your firearm must not be what federal law terms a "prohibited person." What is a prohibited person? Most commonly, prohibited person refers to a convicted felon, a user of narcotics, or a person under a domestic violence restraining order. How do you know if someone is a prohibited person? Are you required to run a background check on a potential purchaser? The answer is no, but you must either receive from them a permit to purchase issued by a North Carolina Sheriff, or you may sell a gun to them if they possess a valid Concealed Handgun Permit or "CHP."
RESIDENT OF NORTH CAROLINA
Second, the buyer must be a resident of North Carolina. Direct private sales to persons from out-of-state are illegal. Although you can sell a handgun to a person who lives out-of-state, such sales must be done through a Federal Firearms Licensee or "FFL."
DOCUMENTATION
The key thing to remember when engaging in a private sale is to document the transaction. This means that you and the purchaser should each sign a bill of sale. List the make, model, serial number of the handgun, and the purchase price. If the purchaser provides you with a permit to purchase, make sure you keep that and other documents related to the sale in a secure place, such as a safe or safety deposit box. If the purchaser has a CHP, make a photocopy of the permit and keep it in a safe place. Finally, unless you know the person well, you should make a photocopy of their driver's license as well.
For questions about legally conducting the private sale of a firearm, please contact U.S. LawShield and ask to speak to an Independent Program Attorney.
The post Spring Cleaning: Private Firearm Sales in North Carolina appeared first on U.S. & Texas LawShield.