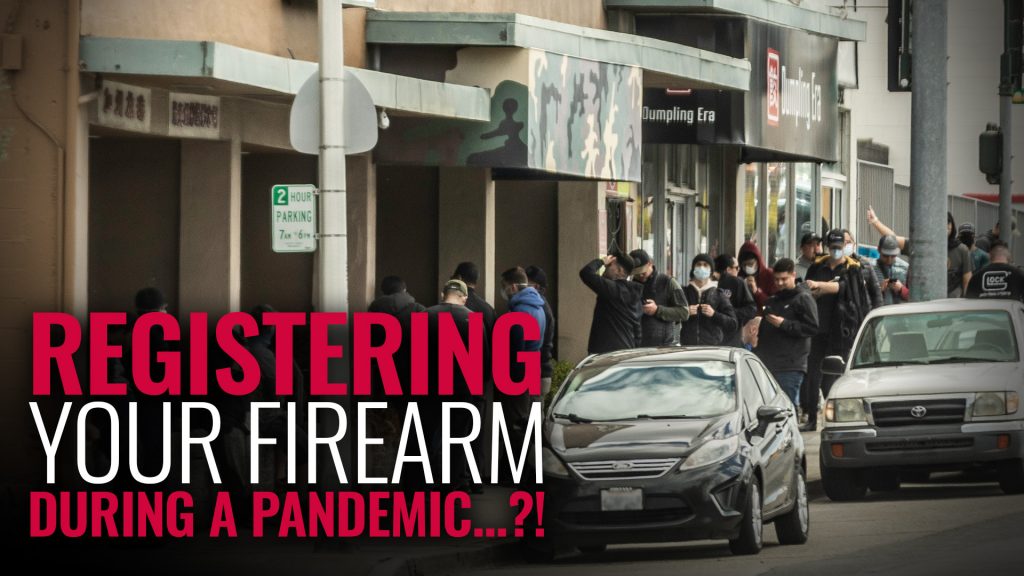 New and long-time gun owners alike, are calling in and asking Independent Program Attorneys at U.S. LawShield whether they must register new firearms. In Ohio, I also receive questions about ammunition.
Simply put, no. Ohio law does not include any statute or other regulation mandating the registration of firearms or ammunition, regardless of whether you purchase those items online, through a FFL or other local seller, at a gun show, or by way of private sale.
The Coronavirus pandemic and associated emergency orders issued at the state level have not changed in any way Ohio's stance when it comes to firearm registration.  Ohio still does not mandate the registration of firearms.
Of course, there will be federally mandated forms to fill out, which will generate a paper trail if buying a firearm from a federally licensed retailer. However, there is no requirement that an individual purchaser, or receiver of a gifted firearm, must:
Obtain a permit;
Have a background check performed; or
Register the firearm with local or state authorities when the transfer is conducted privately.
Thus, the only paperwork generated will be that prepared by the parties to the transaction, if they so choose to prepare such documents.
Good practices #1: A Document System
On that note, there are some steps that should be taken as a gun owner, regardless of the fact that no registration is mandated. It is simply good practice to maintain a document system related to your firearms. This can be paper files, or electronic if you want to avoid the clutter of printed documents.
Good practices #2: Capture Images
I always suggest photographing your gun collection and related accessories. These not only confirm ownership, justifying an insurance claim if one is lost or stolen, but also can help law enforcement in their recovery efforts should you ever lose or have a firearm stolen.
Good practice #3: Make Notes
In furtherance of your documentation efforts, make note of the make and model, serial number, and caliber of the firearm, as well as any identifying features of note and modifications made to the weapon. Keep the records in a safe place and back them up as you would any of your important documents. You never know when and under what circumstances you may need to access them.
If you have any questions about firearm registration, please contact U.S. LawShield and ask to speak to your Independent Program Attorney.
The post Registering Your Firearm During a Pandemic…?! | Ohio appeared first on U.S. & Texas LawShield.