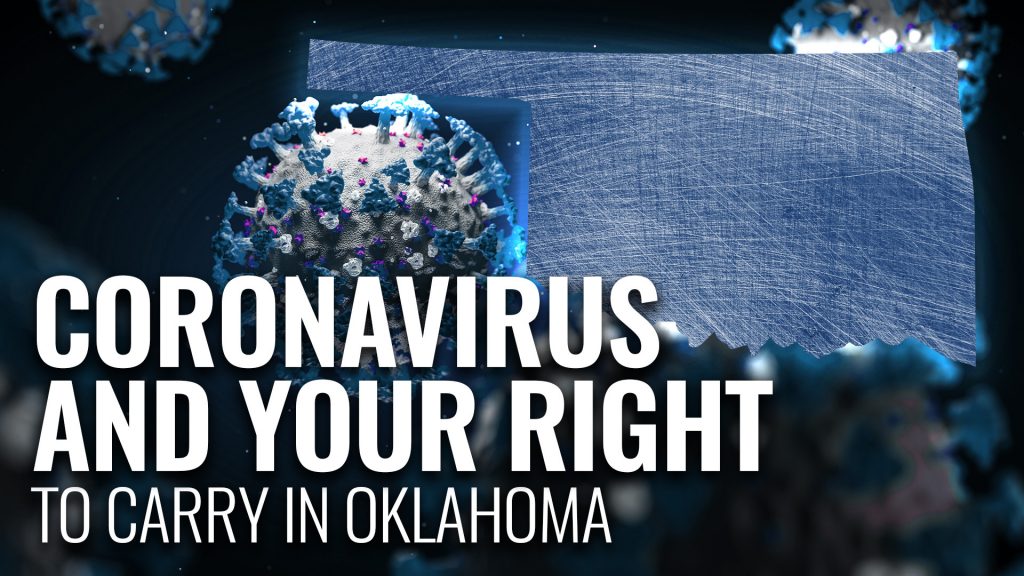 COVID-19 ("Coronavirus Disease") has spread around the world at a frightening speed and, more likely than not, has impacted your local community. The federal government has responded to this health crisis by restricting travel to specific countries and, most recently, imposed a 30-day travel restriction to the United States by foreign nationals in certain European countries.
Stay Informed
Current events related to the Coronavirus and the COVID-19 pandemic have shown us that you can never be too prepared for what mother nature has in store. With that in mind, we want to make sure that all residents of the Sooner State are aware of the state website for emergency preparedness information. It can be found here. The radio and television will also give you news of major disaster declarations in Oklahoma. Your preparation for a major disaster in Oklahoma should be guided by the disaster declarations found on the Oklahoma Emergency Management website and other media sources. In addition to staying safe, we want you to stay legal. Your legal rights are explained below.
If a Disaster is Declared…
Does state law affect your right to carry a gun if a disaster is declared?
No, Oklahoma statutes allow the Governor to declare an emergency and to control many things except for the legal carry of firearms and the possession of ammunition.
Can Oklahoma disarm you during an emergency?
No, not legally. There is a legal remedy for the state's illegal act. Anyone aggrieved by the state's action may file a lawsuit for the return of illegally seized firearms or ammunition.
Can the Oklahoma Governor quarantine people against their will?
The Governor may take discretionary action to preserve the health, property and public peace in the State of Oklahoma see: sub paragraph 8 of section 1321.4. Here is sub paragraph 8, in its entirety, which says that the Governor can take action to protect health. "Such other activities as the Governor reasonably believes should be prohibited to help preserve and maintain life, health, property or the public peace." As you can see, the Governor has broad power to preserve life, health, property or the public peace. There is no specific mention of a quarantine, however, the governor may take action to protect the health of state residents.
Are there criminal penalties for refusing to obey the quarantine or emergency orders of the Governor during a declared state of emergency?
The law does not use the word nor phrase: disobedience of a quarantine. Violation of any provision of the act or violation of any provision of a proclamation issued pursuant to this act shall be deemed guilty of a misdemeanor. 21 O.S. § 1321.6. Should the Governor proclaim a state of emergency and declare a quarantine, any person violating the quarantine could be charged with a misdemeanor.
If a person is found destroying property, or injuring people during the state of emergency there are severe penalties for such malicious activity. There are felony consequences that pertain more closely to vandalism, arson, and malicious personal injury. 21 O.S. § 1321.7 states that it is a felony: "A. During a state of emergency, any person who maliciously destroys or damages any real or personal property or maliciously injures another shall be guilty of a felony."
Maliciously spreading Coronavirus during a declared state of emergency by acts calculated to cause injury, could give a district attorney just cause to file felony charges if the acts were clearly malicious or intended to cause harm.
The Oklahoma Riot Control and Prevention Act
For brevity's sake, I will summarize 21 O.S. § 1321.4: The Oklahoma Riot Control and Prevention act. It authorizes the Governor to use emergency powers some of which are itemized in this article. During a state of emergency, the Governor, by proclamation, may in an area limited to the emergency, regulate activities the Governor reasonably believes should be prohibited: limit personal rights by establishing a curfew, designate that a certain number of persons may not gather in public streets, prohibit the sale of gasoline or kerosene fuel, prohibit the sale of food commodities, prohibit the sale or dispensing of alcoholic beverages, prohibit the sale, purchase or dispensing of commodities or goods as the Governor reasonably believes should be prohibited.
The broad powers of the Governor however, are limited in the area of prohibiting the carry of firearms or possession of ammunition.
No Government Gun Control: Paragraph B of § 1321.4 says: Notwithstanding this section or any other law of this state, neither the Governor nor any official of a municipal or state entity shall prohibit or suspend the sale, ownership, possession, transportation, carrying, transfer and storage of firearms, ammunition and ammunition accessories during a declared state of emergency, that are otherwise legal under state law.
The Governor may suspend the sale of fuel, food commodities, and alcoholic beverages, and prohibit the assembly of people, but the Governor cannot suspend the sale, ownership, possession, transportation, carrying, transfer, storage of firearms, ammunition, and accessories during a declared emergency.
Oklahoma law for transporting firearms in a vehicle does not specify a procedure for transporting firearms during a natural disaster or emergency. The laws regulating the transporting of firearms in a vehicle during a non-emergency do not change during a pandemic or declared state of emergency in Oklahoma. Oklahoma law allows transportation of firearms in vehicles for self-defense and other legal purposes at all times.
Can Oklahoma declare an emergency for a pandemic?
Yes. The Governor is allowed wide latitude to declare an emergency for a deadly pandemic or natural disaster that either threatens or injures residents. Currently, there is a world wide pandemic, however, it remains to be seen if the Governor will declare a state of emergency for COVID-19.
Transporting a firearm during a COVID-19 pandemic or natural disaster for self-defense would be a legal purpose, however, if one is armed while transporting a firearm in a vehicle; the firearm, would have to be transported legally and according to law. Otherwise, law enforcement could seize the transported firearm for violation of law and either arrest or cite the driver for a misdemeanor offense.
If you have questions about what to do in the event of a natural disaster or state of emergency, call U.S. LawShield and ask to speak to an Independent Program Attorney.
The post Coronavirus and Your Right to Carry in Oklahoma appeared first on U.S. & Texas LawShield.